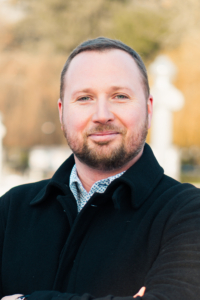 Jan Škoberne, director
Jan Škoberne is a long-time co-creator of stories of active citizenship in Slovenia, who in his master's thesis devoted himself to the relationship of PES and SD to the democratic deficit of the EU. Among other things, he performed the duties of president of the Student Organization of Slovenia, president of the Club of European Students and president of the Young Forum. He was vice-president of the Youth Council of Slovenia for legislation and vice-president of the S&D delegation in the Council of Europe assembly. During the period of professional work in the Slovenian political space, he performed the duties of a deputy in the National Assembly and state secretary at the Ministry of Culture. He was an advisor to the Minister of Education, Science and Sports, and to the Mayor of the Municipality of Velenje. Before taking over the mandate of the Institute's director on 1 May, he worked as an adviser to the SD parliamentary group in the National Assembly, and was also part of the team at the SD headquarters.
He considers climbing Kilimanjaro to be one of the biggest adventures of his life, but he prefers to be a provider of education, training, and policy maker and opinion maker regarding various current social issues.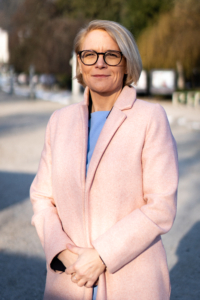 Anja Kopač, president of the expert council
Dr. Anja Kopač is the president of the expert council of the 1. May Institute. Former researcher and lecturer at the Faculty of Social Sciences, University of Ljubljana and former Minister of Labour, Family, Social Affairs and Equal Opportunities. All his life he has been dealing with issues related to the functioning of the welfare state and its key socio-economic systems. She received her doctorate in the field of welfare state reform.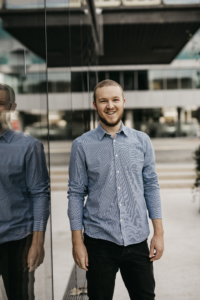 Aljaž Debeljak, associate for public relations
Aljaž Debeljak is a university graduate in economics, and he is currently finishing his master's studies at the University of Ljubljana, where he focuses on the communication of political parties in the pre-election period. During his studies, he also improved his knowledge at the Stockholm Business School in Sweden. At the 1st of May Institute, he took over the area of media relations, ensuring that the public is timely informed about the Institute's activities, participates in communication projects and develops the organization's communication strategy.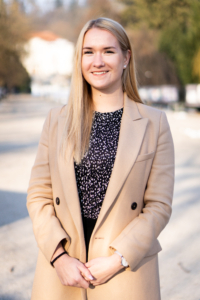 Maja Mohar, project manager
Maja Mohar is a graduate of Spanish and Italian. In the past, she had the opportunity to participate in the presidency of the EU Council as a liaison officer, which enabled her to gain valuable experience in the international environment. In addition, she is the president of the local community Vodovodni tolp and the vice president of SD Kranj, where she takes care of the effective operation and development of the community.
Her responsibilities at the May 1 Institute will include project management and the organization of events, education and training.